WORLD'S BEST-SELLING PHOTO ID SYSTEMS
Datacard offers the world's largest and most popular portfolio of ID software, card printers, capture solutions and supplies. We can configure these superior components to create a complete photo ID system that meets your precise needs.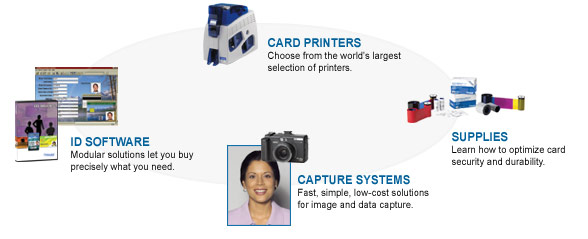 MOST COMPLETE PORTFOLIO, BEST-SELLING SOLUTIONS
Datacard® solutions and expert services drive a majority of the world's most successful card programs, a reflection of over 35 years of world leadership in the card issuance and personalization market. Our systems, software, services and supplies are designed to work together, helping to ensure superior productivity and profitability.
Click here to contact us for more details